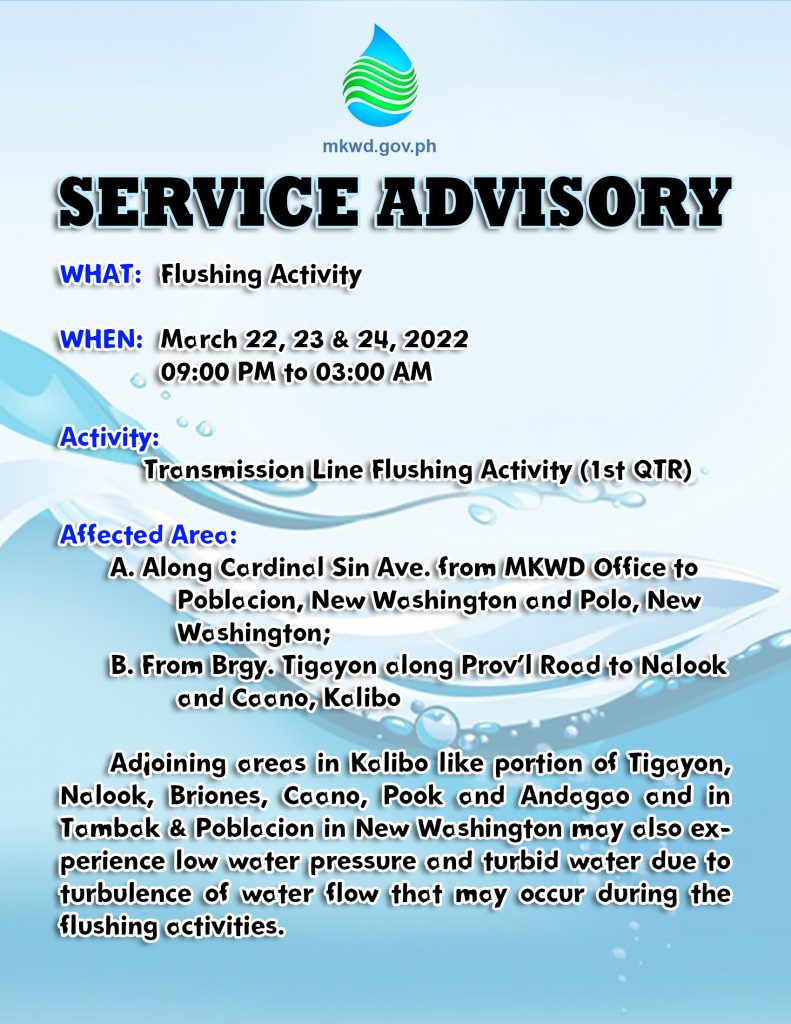 WHEN: March 22, 23 & 24, 2022 | 09:00 PM to 03:00 AM
Activity:
       Transmission Line Flushing Activity (1st QTR)
Affected Area:
       A. Along Cardinal Sin Ave. from MKWD Office to Poblacion, New Washington and Polo, New Washington;
       B. From Brgy. Tigayon along Prov'l Road to Nalook and Caano, Kalibo
       Adjoining areas in Kalibo like portion of Tigayon, Nalook, Briones, Caano, Pook and Andagao and in Tambak & Poblacion in New Washington may also experience low water pressure and turbid water due to turbulence of water flow that may occur during the flushing activities.