Our Publication, Annual Report, Annual Procurement Plan, and Executive Summary.
Magna Carta
See attached MKWD Services Charges and Fees (Except Maintenance Fee).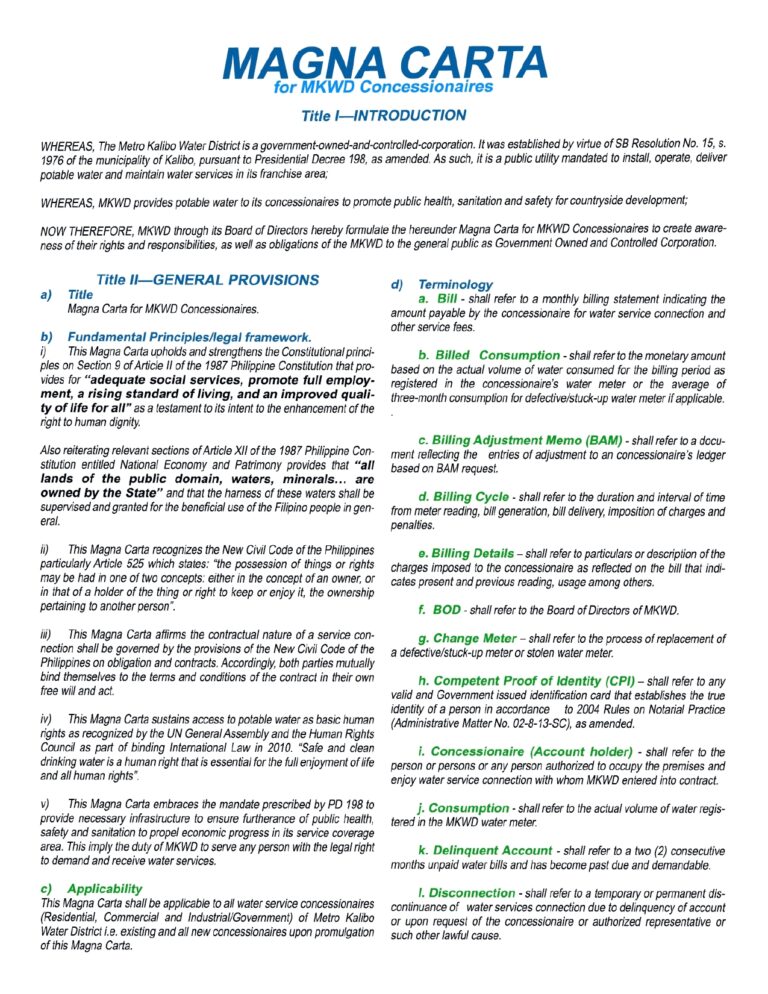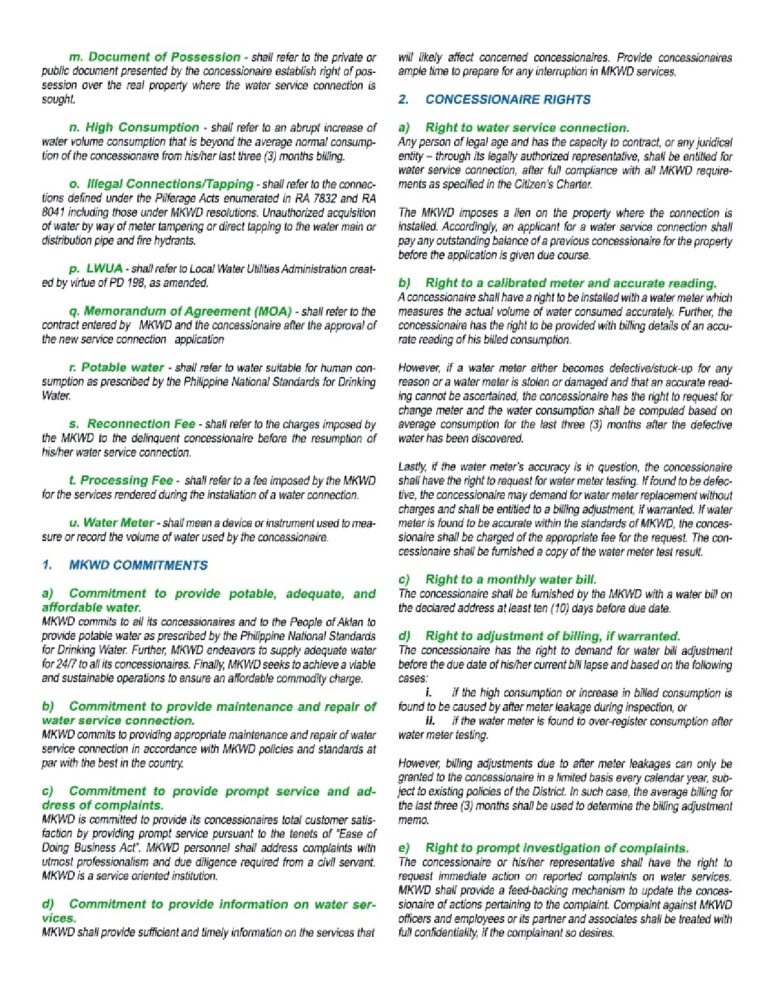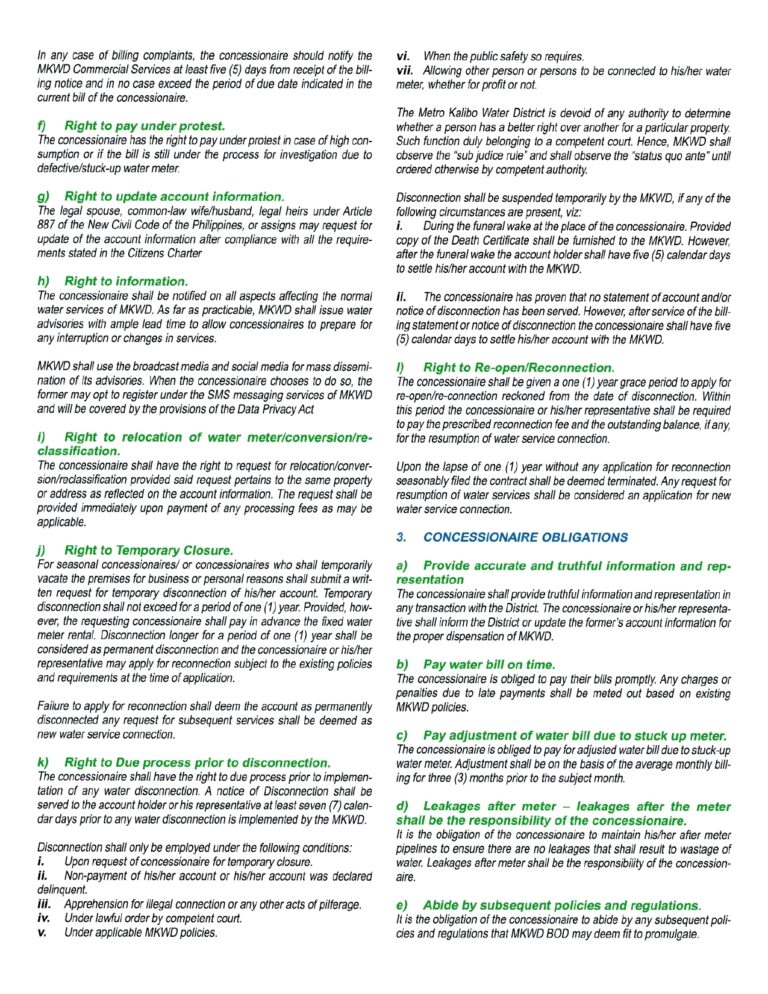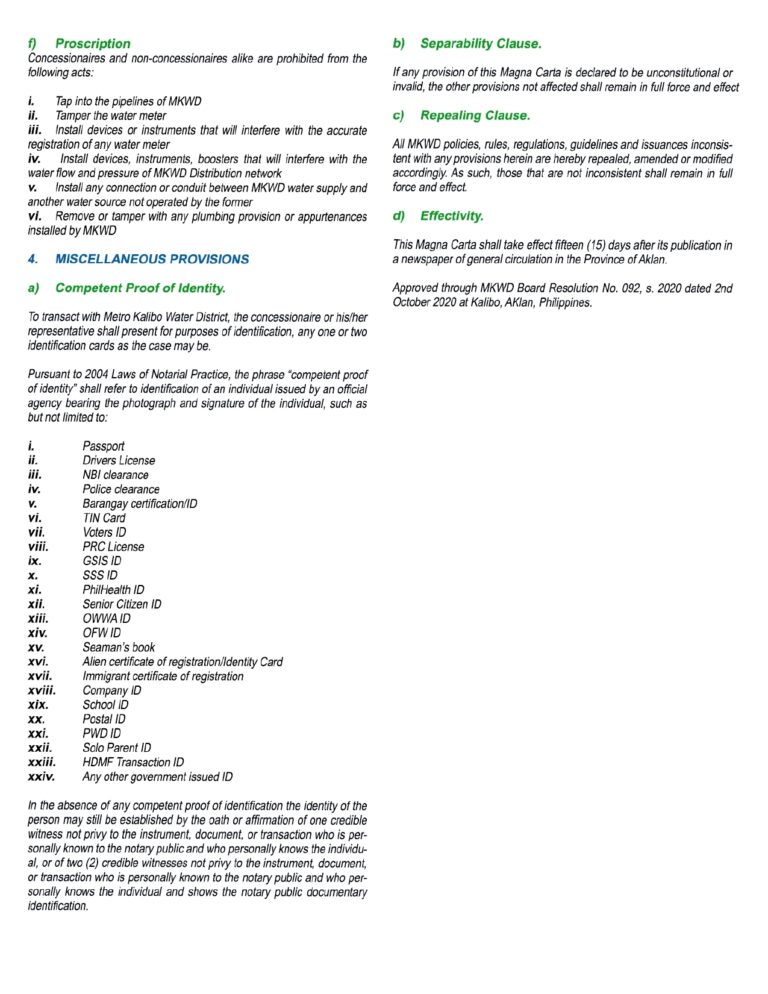 On-line application for new water service connections.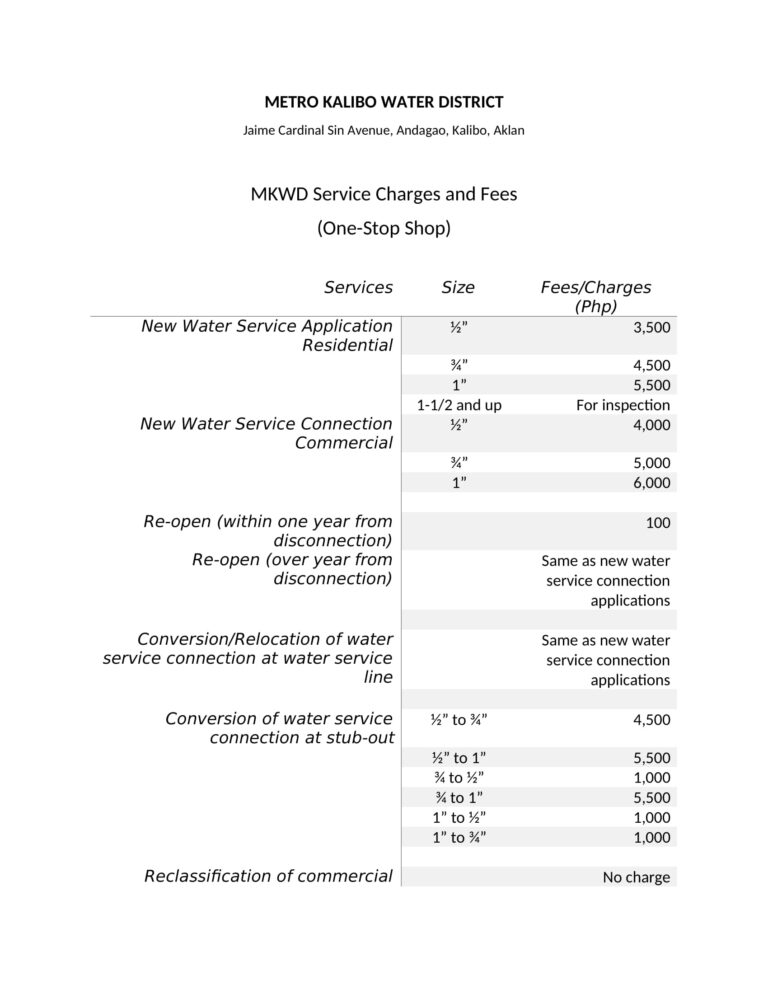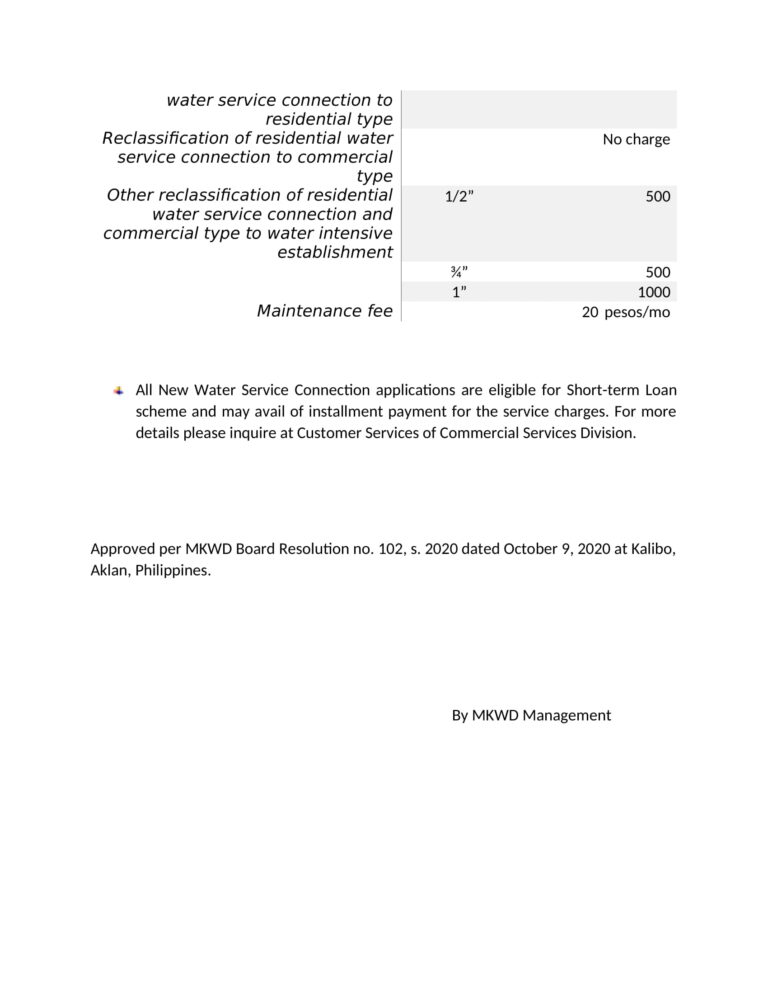 MKWD Position on Flood Mitigation and Disaster Risk Reduction Project in Aklan River
Here is an excerpt on MKWD's position on the above project: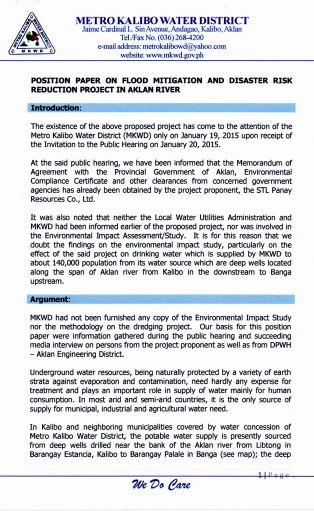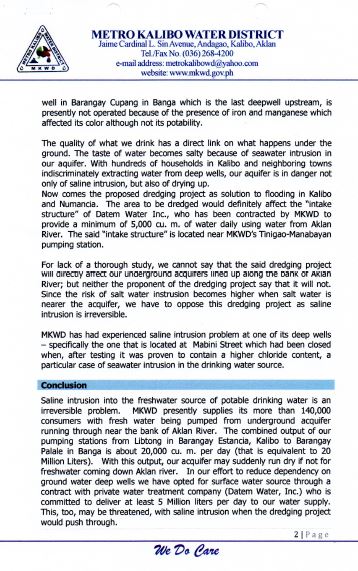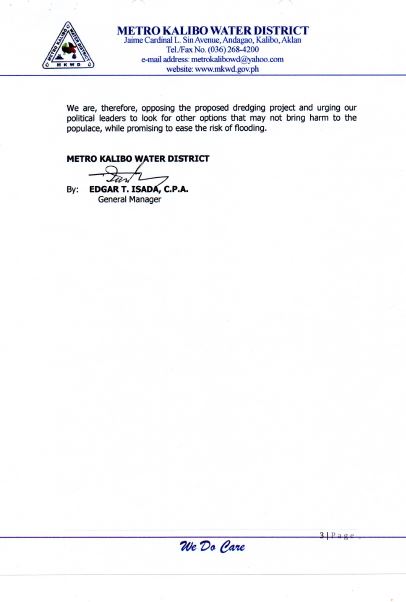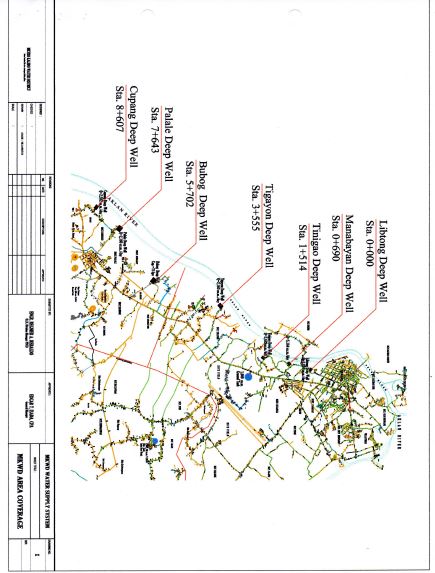 A running water meter or rotation of indicator although all faucets and taps are closed is presumed to have a leakage and will result to high consumption.
It is advisable to hire a private plumber to inspect/check your inhouse plumbing fixtures to avoid charges on your water bill and prevent water wastage.