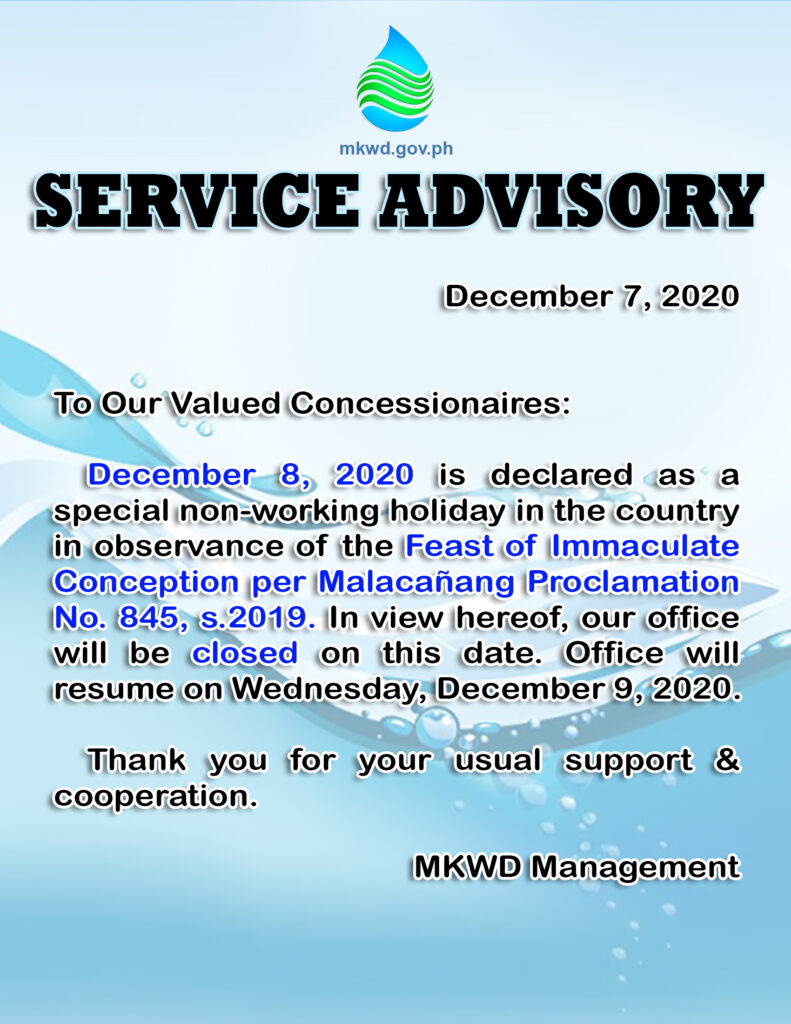 To Our Valued Concessionaires:
December 8, 2020, is declared as a special non-working holiday in the country in observance of the Feast of Immaculate Conception per Malacañang Proclamation No. 845, s.2019. In view hereof, our office will be closed on this date. The office will resume on Wednesday, December 9, 2020.
Thank you for your usual support & cooperation.