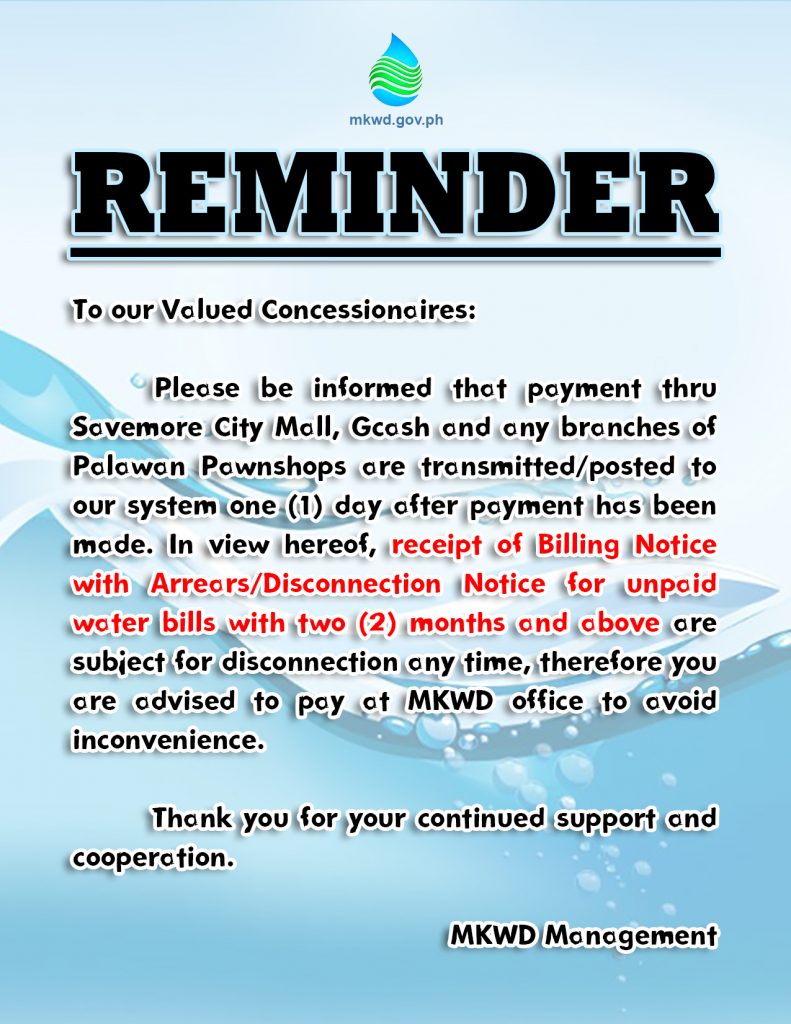 To our Valued Concessionaires:
Please be informed that payment thru Savemore City Mall, Gcash and any branches of Palawan Pawnshops are transmitted/posted to our system one (1) day after payment has been made. In view hereof, receipt of Billing Notice with Arrears/Disconnection Notice for unpaid water bills with two (2) months and above are subject for disconnection any time, therefore you are advised to pay at MKWD office to avoid inconvenience.
Thank you for your continued support and cooperation.
——————————————————–
* * Over the counter of Payment centers * *
✓ Any branches of Palawan Pawnshop (Please bring your billing notice)
✓ SM Savemore at Citymall Kalibo (Please bring your billing notice)
✓ Philippine Veterans Bank (Please bring your billing notice)
* * Online Payment option * *
✓ Gcash Paybills Facility (Water Utilities/Metro Kalibo Water District)
——————————————————-
For any inquiries please contact us:
Trunkline: 268-6828 | 268-1196 | 268-9231
FAX: 268-4200
Tel: 1620 (Cruztelco) | 145 (Pantelco)