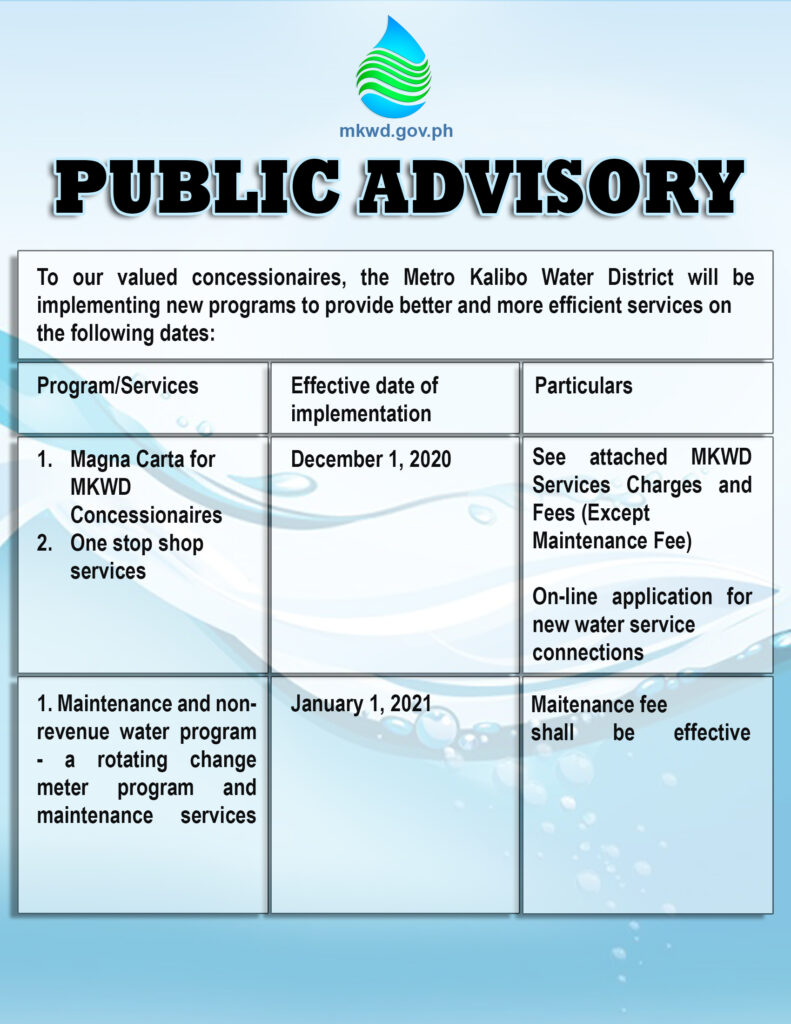 To our valued concessionaires, the Metro Kalibo Water District will be implementing new programs to provide better and more efficient services on the following dates:
Magna Carta
Effective: December 1, 2020
See attached MKWD Services Charges and Fees (Except Maintenance Fee).
One-Stop Shop
Effective: December 1, 2020
On-line application for new water service connections.
Maintenance and non-revenue water program – a rotating change meter program and maintenance service
Effective: January 1, 2021
Maintenance fee shall be effective.
– MKWD Management