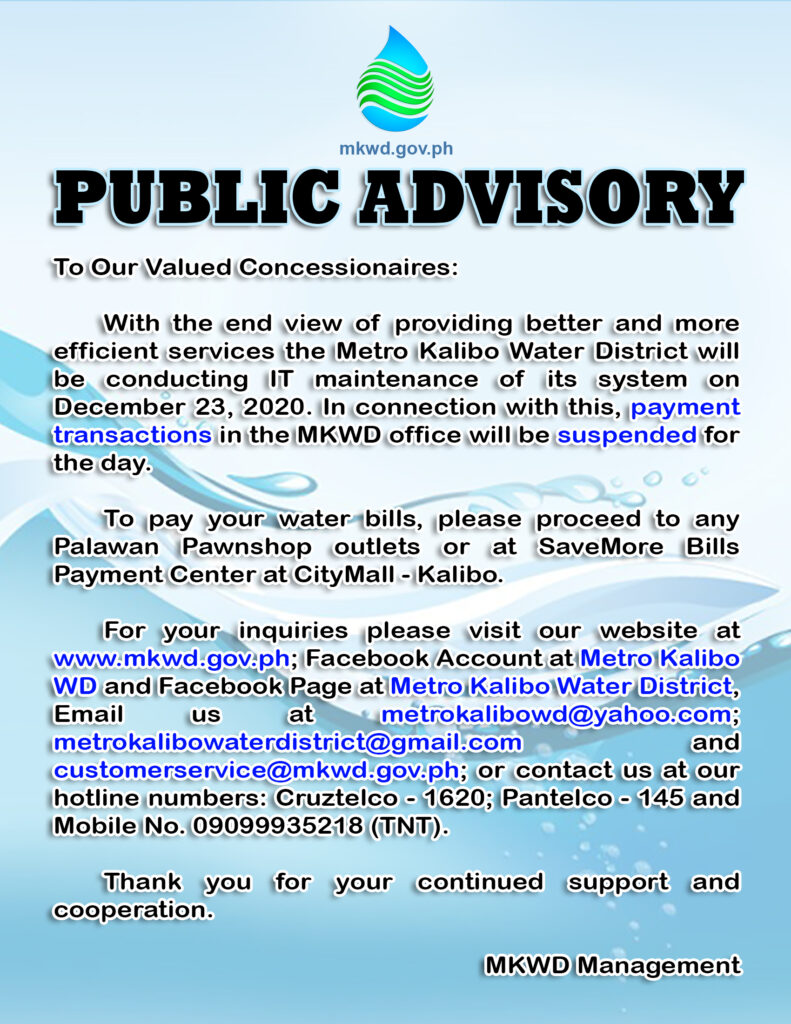 To Our Valued Concessionaires:
With the end view of providing better and more efficient services, the Metro Kalibo Water District will be conducting IT maintenance of its system on December 23, 2020. In connection with this, payment transactions in the MKWD office will be suspended for the day.
To pay your water bills, please proceed to any Palawan Pawnshop outlets or at SaveMore Bills Payment Center at CityMall – Kalibo.
For your inquiries please visit our website at
www.mkwd.gov.ph
; Facebook Account at Metro Kalibo WD and Facebook Page at Metro Kalibo Water District, Email us at metrokalibowd@yahoo.com; metrokalibowaterdistrict@gmail.com and customerservice@mkwd.gov.ph; or contact us at our hotline numbers: Cruztelco – 1620; Pantelco – 145 and Mobile No. 09099935218 (TNT).
Thank you for your continued support and cooperation.