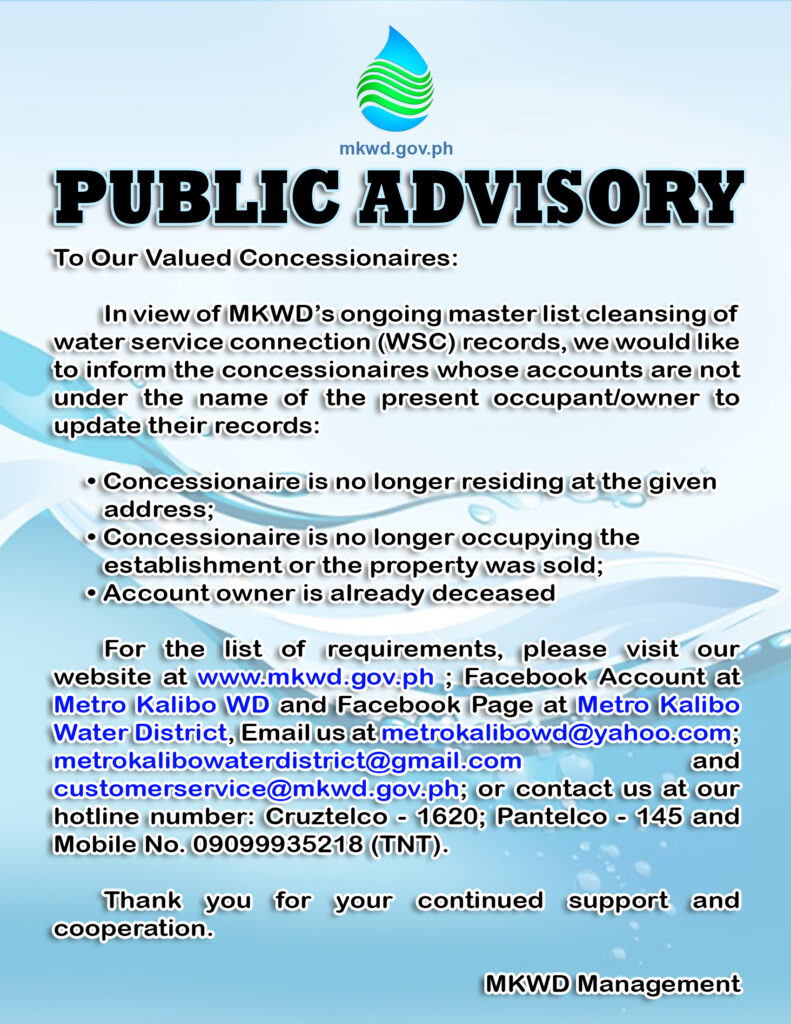 To Our Valued Concessionaires:
In view of MKWD's ongoing master list cleansing of water service connection (WSC) records, we would like to inform the concessionaires whose accounts are not under the name of the present occupant/owner to update their records:
Concessionaire is no longer residing at the given address;

Concessionaire is no longer occupying the establishment or the property was sold;
Account owner is already deceased
For the list of requirements, please visit our website at
www.mkwd.gov.ph
; Facebook Account at Metro Kalibo WD and Facebook Page at Metro Kalibo Water District, Email us at metrokalibowd@yahoo.com; metrokalibowaterdistrict@gmail.com and customerservice@mkwd.gov.ph; or contact us at our hotline number: Cruztelco – 1620; Pantelco – 145 and Mobile No. 09099935218 (TNT).
Thank you for your continued support and cooperation.