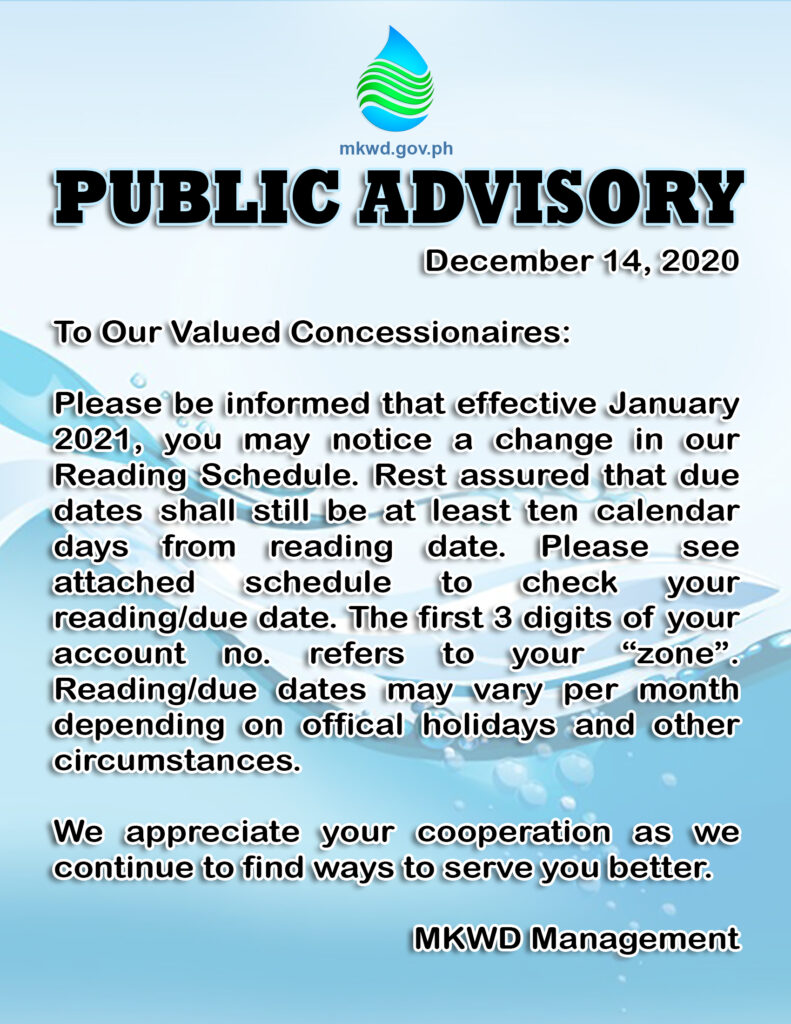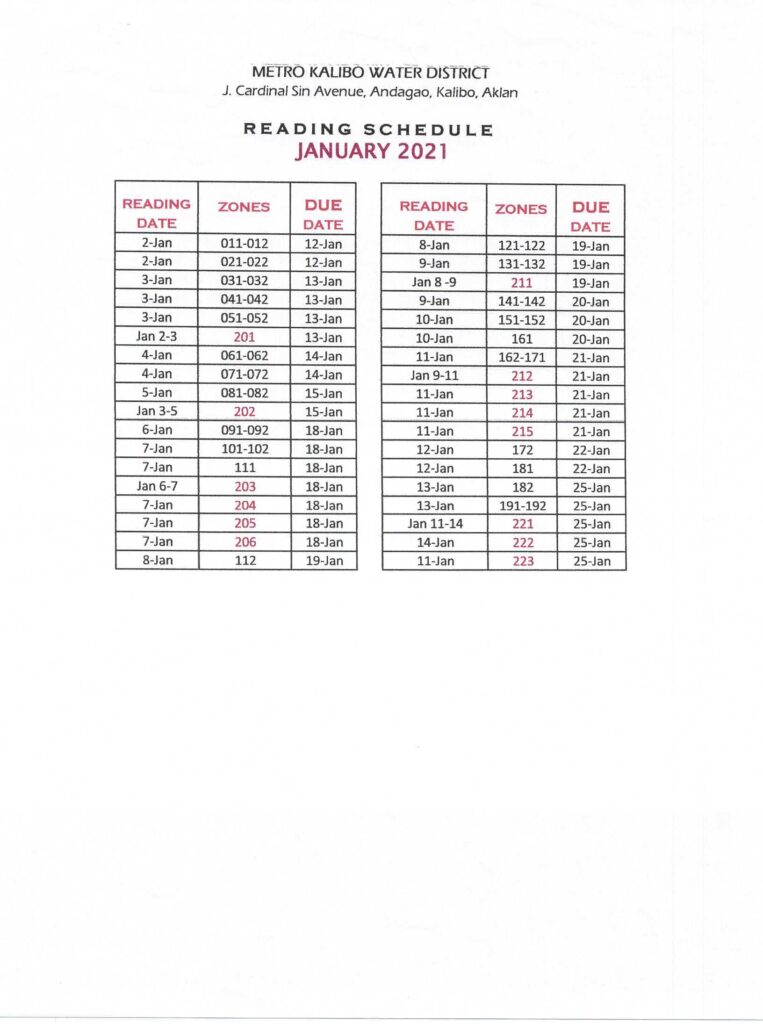 December 14, 2020
To Our Valued Concessionaires:
Please be informed that effective January 2021, you may notice a change in our Reading Schedule. Rest assured that due dates shall still be at least ten calendar days from reading date. Please see attached schedule to check your reading/due date. The first 3 digits of your account no. refers to your "zone". Reading/due dates may vary per month depending on offical holidays and other circumstances.
We appreciate your cooperation as we continue to find ways to serve you better.
MKWD Management